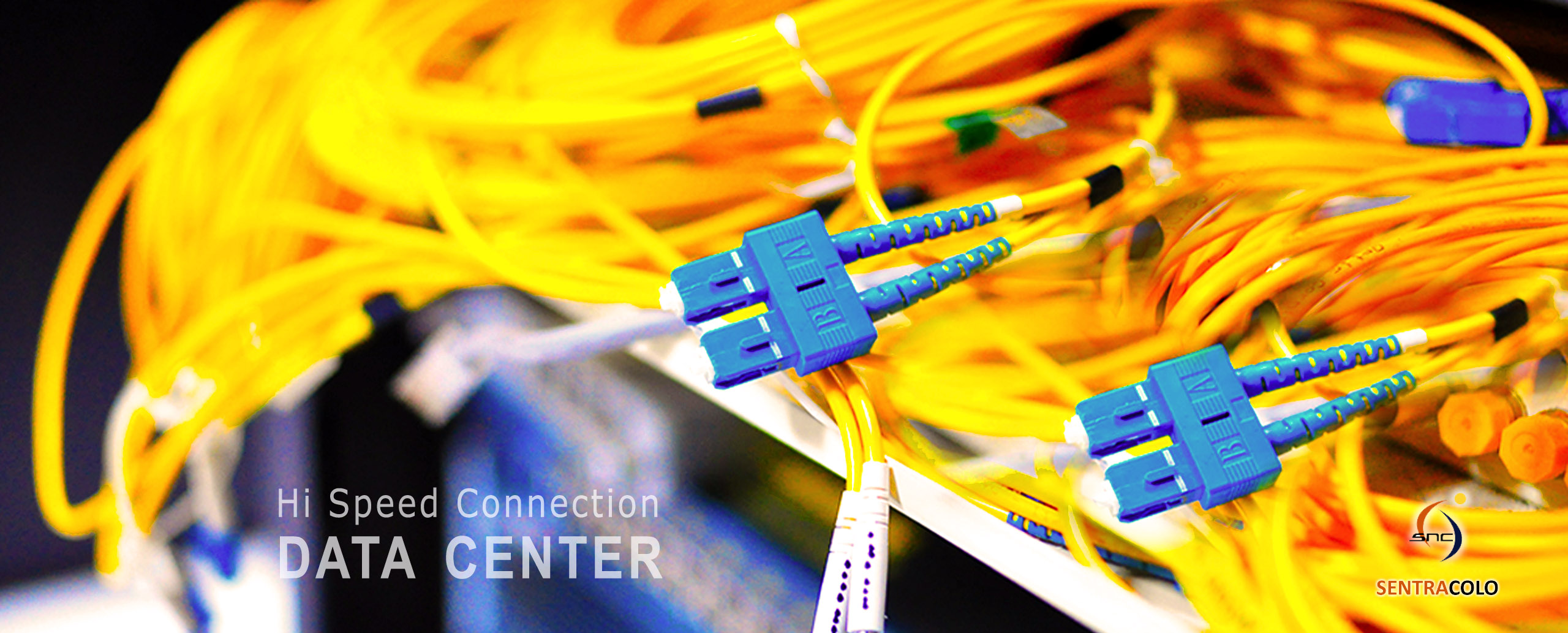 Solution For Your Datacenter
Our Data Center Services is enabled the businesses and individuals
to hosting their servers in SentraColo.

SentraColo is an Indonesian based company. It focused on providing integrated management data center services using several platforms. The word "SentraColo" derived from English phrase "Central and Colocation", which means "Center of colocation". This concept is in line with SentraColo that focused on providing total solution for colocation server and data center services.
SentraColo was founded at the end of 2008 with subsidiary of PT. Sentra Niaga Solusindo Group. The founders, have the experience with especially in Data Center Services, Internet Service Provider and the World of Webhosting Indonesia. And SentraColo will continuously strive to learn more and committed to our business.
Our Vision is to be the preferred integrated management data center services in Indonesia with Guaranteed and Professional Services. And Our Mission is to grow the number of web services, specially through colocation and hosting services, and ensure user satisfaction (both web owner and web user).
Our backbone for the International/Overseas bandwidth is connecting the customers through the redundant of connections to major providers of the Global Internet backbone (Tier-2 internet backbone providers). Supported with the large capacity of the bandwidth, your activities of the transfer-data will be reliable and smoothly.
We have connections to the Indonesia Internet Exchange (IIX), OpenIXP (Nice), also Singapore Internet Exchange MCSIX, INIX. And connect to Global Internet with multihoming connection as well, in addition with a number of the private peering connections with other local ISPs, and strategically positioned the SentraColo right in the center of the Indonesian Internet infrastructure.
Now, SentraColo is associated with the high quality and highly reliable of Internet services, with highly professional and responsive team, as well as the pioneer in innovation and adoption of advanced technologies to meet all the customers needs in Internet services.



PT. Sentra Niaga Solusindo
Head Office :
Cyber Building 6th and 5th Floor
Jl. Kuningan Barat No. 8
Jakarta 12710, Indonesia


Data Center :
Cyber Building 5th Floor


Hotline: +62 8888 46 1991 | +62 8888 46 1992
Phone (office hours): +62 21 56138351
+62 21 56138352

Email : SALES[AT]SENTRACOLO.COM
CS[AT]SENTRACOLO.COM